Our company celebrated its first year anniversary last month – a really tough year for all of us. And I'm sure that it will be tougher in the coming months, as we all upgrade our goals internally. But overall, our small team is quite proud with what we have all achieved these past 12 months.
Since we've reached our first year as a company, a yearly board meeting/planning is certainly a task that we need to undertake. To make sure that we'll learn from our past mistakes, identify our processes' pain points, and on how we can build as stronger product from those insights (which is primarily our services/talent pool/culture).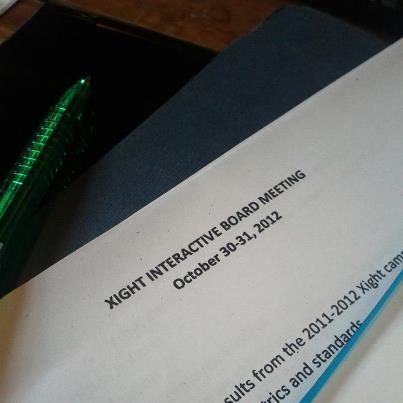 My role – as CEO – has never been more challenging.?On our second year, I'll be focusing more on the big picture, marketing, training and process/strategy development.
And since we have one of the best SEO consultants in the Philippines around to act as our Director of Search (Mark Acsay), and a very promising Content Marketing Director on board (Bev Lopez), the distribution of responsibilities and the leadership that will steer our process have been more solid than ever.
As for the operations, our company's co-founder/COO – JP Prieto – will be taking over the entire operations. Several of our consultants, associates, creative/tech marketers and content devs are already stepping up to the challenge.
So it's definitely a very exciting chapter for all of us – and I'm really excited to see how much our team can grow next year.
Enough of us and let's start discussing more about the same simple inbound marketing process that I've proposed from our last month's board meeting/planning.
Goal Setting
Developing an actionable strategy requires goals. Seeing that setting goals before even launching a campaign will lead you to only take the actions that will help you achieve them.
It's also important to understand the client's business/site needs in terms of marketing, not just for content strategy, but also to know the scope of your services that they'll really benefit from the most.
Several metrics that a sustainable online marketing campaign could be aiming for are:
Improving the site's domain authority (which somehow correlates to the business' brand authority and search share).
Continual growth in targeted traffic (monthly increase in unique organic, direct and referred traffic).
Strong brand presence, which can be measured through the links and social mentions being earned by the campaign, particularly on the quality/authoritativeness of publications/sources featuring the site.
If improvements are reflecting to the business' revenue growth.
With these things in mind, you can easily segment the methodologies your campaign will need based on level of priorities. These goals will also allow you to identify tasks that will bring both short and long term value to your campaign (such as knowing how one evergreen content can impact a business as a whole).
Strategy Development
Strategy will always vary, as it highly depends on what you and your client believe that their business really needs. For instance, some might be targeting a smaller market (or could be based on geographical locations) and some could be targeting a wider set of audience (from different places/demographics).
As I've mentioned above, it's best to precisely know what the client and their target customers really need and formulate solutions that will make it easier for them to achieve their goals.
Technical SEO Audit
One of the most vital elements of a solid inbound marketing campaign is making sure that the site is ready for users and for search. That's why this marketing practice comes first on our list.
A full site audit is very important to know which areas of the site need to be improved, as well as to guide the implementation processes (particularly on both on-page and off-page optimization).
Here's a simple checklist of the things included on our continuous SEO audit analysis:
Title, Meta Tags and Permalink Structure
Make sure that the title tags, meta tags and URLs of the pages within the site are optimized for both users and search engines. It's best to use your marketing thinking when optimizing these areas of the site, to entice more search/social traffic to checking out the page(s).
There are several ways and tools that can be used in doing this type of site assessment:
Using Traffic Travis' "My Site" feature (the tool will instantly show if there are problems on your pages' meta tags).
Through Google Webmaster Tools' HTML Improvements section (under the "Optimization" tab). More details on this post.
Importing the site's sitemap to excel and using Neils Bosma's free SEO Tool for excel to extract each URL's (included on the sitemap) title tags and meta descriptions. You can check out this post to see a step by step guide on using the tool.
Site Structure and Hierarchy of pages
Check if the site's important pages (landing pages/categories) are accessible to both users and search engines. Prioritized important content by moving them up the hierarchy, or by lessening the number of clicks before users/crawlers get to those pages (through internal/navigational linking).
You can also use the sitemap to analyze which pages are important, and which pages should be receiving more link value for them to be able to compete for highly searched/competitive terms. You can check out this post for more tips on optimizing site structure.
Internal Linking
There are so many ways to see how if a site's internal linking structure is well-optimized. You can start with Google Webmaster Tools (Traffic > Internal Links) to see which pages of the site have more internal links pointing to them, and to also see which pages are lacking internal links.
Other things that also be considered when optimizing a site's internal linking structure are:
Checking if the site uses good anchor texts for its internal links and if they are pointing to appropriate/relevant pages.
Checking if the site's inner pages contain broken links (you can use Xenu in doing this task).
Manually checking product and content-level pages if they are internally linking to other related pages (that may need more link value and visibility).
Duplicate Content
Finding potential problems within a site that can affect how it's ranking on search results has been easier these past few months, as tons of tips on uncovering duplicates and thin pages within a site are available over the web.
We normally use Google Webmaster Tools to assess if the site has issues related to duplicate and/or thin pages being indexed by Google (see this post for the extensive version of how to find duplicates/poor content pages with GWMT).
Things to look out for when solving this issue:
Compare number of pages from the sitemap vs. the number of pages indexed by Google, to have an idea of how many excess pages from the site have been already indexed by Google.
See what URL parameters the site has (for secured version, cart, search feature, paginated version, etc…) and check if these URL parameters are being indexed by Google (you can use search operators like "site:www.example.com inurl:/search/").
Check the site's key pages (that are competing for the campaign's major keywords) and see if they have duplicates on other websites (use Copyscape).
Once you've found the pages that could be harming the site, start blocking search crawlers from accessing and indexing them (through robots.txt or by tagging them to noindex).
Accessibility and Crawling
Check if the site has crawl errors via Google Webmaster Tools (Health > Crawl Errors), and have these assessments included on your list of recommendations and to have them fixed.
You can also use ScreamingFrog to assess if some of the site's pages could be causing crawling problems (such as 404s or if the site has too many unnecessary 301 redirects).
It's also best to check the site's robots.txt to know what content/pages are being blocked from crawlers and if the robots.txt is also directing search bots to the site's sitemap.
Site Speed
Determine if the site is serving its pages fast to both users and search engines. Use Google's Page Speed Insights or Pingdom to get more data on the site's loading speed, especially on the elements that could be causing the site to load slower.
Advanced On-site Recommendations
There are also other technical aspects of search optimization that you can consider when doing a full site analysis such as:
Evaluating if the site is ready to implement structured data for rich snippets (like authorship/publisher markups and schema/microdata for the site's inner pages).
If the site's key pages are serving too much Javascript, Flash or iframes, which could somehow affect how search engines are crawling the site's content.
See if the site is already tracking goals/conversion via Google Analytics. If not, start recommending it.
Make sure that the site is canonicalized (or redirects to a single version of the URL – non-www. or www.).
Check if the site uses absolute URLs instead of relative URLs.
If the site has paginated content, see if the extended pages are being indexed (use dofollow internal links on high priority pages and tag the following pages to noindex).
Content-level Audit
Do a quick run on the site's important landing pages and see the depth, quality and delivery of content. It's important that each page can serve its purpose and should provide value/substantial information to its targeted audience.
Another thing that you should also consider when doing content audit is to gauge if the site's important landing pages are really relevant to the search phrases they are aiming to rank for. This will reduce the exit rate on the site's important pages, as the intent of the content is specifically targeted to users who are really seeking for what the content should actually be covering.
In doing this task, you can simply start by listing all the important landing/money pages of the site (preferably pages that are generating leads/sales to the business) on an excel spreadsheet. Once you have identified the site's top pages, you can start assessing and noting how each can be improved in terms of messaging and audience targeting.
Here's a great guide on implementing content audits.
Keyword Mapping
Relevance is the key in on-site optimization. Ensure that the site's pages are targeting the most relevant keywords for them, because that's the best way to have them ranked better in search results.
You can start by assessing the primary search terms that the campaign will be targeting as well as the key pages competing for those keywords. Do a site search with the primary keywords (site:www.example.com "keyword") to see if the keyword has been overused by the site (to lessen the chances of cannibalizing your primary keywords).
This will help you find and distinguish if the pages are absolutely relevant to the keywords they are targeting, or if you can find another page that's a better fit for the targeted search term.
Keyword Discovery
It's imperative to continuously uncover keywords that can help the site draw more relevant traffic through search as the campaign grows. Discovering keywords to target – that will be used for content generation – is not just about getting new keywords, as it can also be about identifying efficient keywords that are already driving conversions.
Some of these keywords could be down the list of mid and long-tail keywords, and can usually be discovered through the site's traffic activity (via Google Analytics).
Link Profile Analysis
Understand the site's standings when it comes to linking and popularity to have better insights of how to approach the off-page optimization. You can start by classifying the strength of the links pointing to the site or by equating the ratio of the high quality vs. low quality links to the site.
I've shared a guide on link profile audit using Google Webmaster Tools?a few months ago (you can use that as a reference):
Download the list of domains linking to the site (on Google Webmaster Tools > Traffic > Links to your site).
Use the Neils Bosma free SEO Tools for excel to add metrics on each listed domain (I used Alexa Reach rank just to get an initial idea of the domains' traffic activity and authority).
Sort and segment the list by separating high scoring and low scoring domains. By then, you'll get a rough estimation of the quality of domains linking to the site.
There are also other link analysis tools that you can use for this task, like Ahrefs or Opensiteexplorer.org, which you can use in exploring the types of links that the site has previously been acquiring. If there are too many spammy links pointing to the site, you can then include link removal (or disavowing low quality links) in your campaign/recommendations.
Competitive Analysis
Learn from their competitors' weaknesses and strengths in terms of business and marketing perspectives. Knowing these things will allow you to fully grasp the elements/edge that will separate the client's business to its competitors.
Competitive intelligence can certainly help the campaign be more efficient in so many ways, particularly in giving a good direction for the campaign and in overcoming the competition.
Some of the actionable steps that you can implement when doing this task are:
Get insights on their approach to content generation. Then offer more than they do.
Know the top domains/publications linking to them, to generate ideas on how you can get stronger links and relationships than what they have acquired.
Study their top content/pages and learn why they are successful. Replicate, remix and provide better experience.
Know the competitive keywords they are ranking highly for (you can use SEMRush Pro version to get this data). Observe how they have reached better rankings for those keywords (assess on and off-page factors).
Online Branding
Surviving the new age of online marketing requires a strong branding campaign. Having a strong brand presence over the web can take a business farther than just search and social.
This is a strong foundation for any online marketing campaign, because no algorithmic update can ever change the perceived value people see in a brand.
In fact, search engines favor brands, because they are somehow known to be credible. When a brand is popular, authoritative and/or trusted, it's easier to achieve the search rankings it deserves, right?
Below are some of the online branding initiatives that we'll continuously implement all throughout the campaign.
Local Directory Listings and Citations
If needed, or especially if the client mainly targets a market from certain locations, we'd definitely push through a local listing/citations campaign. Andrew Shotland recently shared a list of the most important local business directories for SEO, and these are definitely the ones that we'll be primarily targeting.
Social Brand Pages
Check if the site is already utilizing different social platforms for online branding purposes. These channels are very important these days as businesses can use these brand pages to interact with their target consumers and in promoting their own content.
If in case they haven't integrated their content strategy with social media, here's a list of social sites where businesses can build brand pages.
Setting up branded pages on these channels is certainly a great way to protect the brand's search results, as most of these sites have strong domain authority.
Given that these domains have high search share, disseminating content through these platforms can be very effective. Pages from these sites can easily rank for competitive keywords, which can also contribute to adding more visibility for the brand.
It's important to continuously build on the channels that are really adding value to the campaign (not all the social sites can help the campaign grow, but there are some that can heavily impact the site's marketing efforts). Along the way, the process will naturally reveal which channels are referring more targeted visitors (that take action).
This type of integration is a recurring process, where the important channels will have to be promoted (through the site, by building links to them, growing their followers, cross promoting via other social sites). Since, it will serve not just as a branding tool, but also a channel where the brand can cultivate its own community.
Ryan Clark also did a great piece on how to benefit more from your social profiles through linking.
Top Domain Prospecting
A huge part of brand strengthening for a site is getting more visibility through the top authoritative domains in their respective industry. Why? Because people who're really interested in what your client is offering can be found on these places.
Creating a list of these prospected sites/publications where you can build more exposure and where you can exemplify the client's expertise is easy.
Here's a quick and easy process in finding potential prospects for content distribution:
Download the

Mozbar tool for Firefox

.
Configure Google Search's settings to display 100 results per page.
Start searching for prospects, then export the search results to CSV format.
Open the downloaded CSV file, and sort the list by Domain Authority (from largest to smallest). Once the list is sorted, you'll have a list that's arranged based on each domain's DA, and get a better idea of which ones to prioritize/target (we target domains with 40+ DAs, but also consider other factors such as the site's design, quality of content/community and give more weight on the relevance with the site's theme).
Getting back to building brand awareness using authority and high-traffic domains, the main objective is to absorb traffic through the exposure you're getting from them. This can be done through efficient content distribution/placements, which can come in various forms such as:
Guest blogging
Regular content contribution/column
Interactions (participating and adding value to the discussions – comment threads, forum threads, Q&As)
These initiatives will allow you to be a part of the industry's online community, as people (active in your industry) will see you more often. This helps the brand shape its own identity, given that the approach is more interactive (plus you get to understand more of your client's industry).
Pro tip: Apply brand building principles in link building (or when placing any form of content on your target sites). The more you emphasize on making the brand look as an authority/expert in the field, the more referred visitors they'll get from these channels.
Influencer Prospecting
Relationship building is definitely a big part of online branding, especially these days, where most successful content on the web are easily moved across its targeted audience when influential people share/link to it.
This approach to online marketing takes a lot of time (and work most especially), but its returns is definitely a force to reckon with.
Identifying top influencers in your client's field is not that hard, seeing that there are so many tools these days that people can easily access to gain insights on who to follow and engage, like Followerwonk, Klout and Topsy.
Make a list of the people you feel will be eventually helpful for your campaign (keep in mind that you'll also need to reciprocate, which means you'll need to prove yourself to be of some value to them as well).
Several ways you can do to engage them and to be on their radar:
Use their content as a resource for your own content (mention and link out to them, and then let them know). Make sure that the content that you'll create is really good to increase the chances of having them share your content.
Share their content on social networks (Facebook, Twitter, Google+, etc…). And let them know.
Participate on their blogs' discussions. Add value and share information/opinions that they (and their audience) will be impressed with.
Once you have their attention, it'll be easier to earn the links you deserve. Some of the ways you can benefit from building relationships with influencers (or even publishers who have substantial readership/following base):
Get them to mention your content on their own piece (especially when they are also finding your materials useful to their audience).
Have them share your content on social networks.
Acquiring hard-to-replicate links (like natural brand mentions and/or blogroll links).
Collaborate on content ideas and/or you can pitch guest posts to them (with higher approval rates).
You can invite them as guest authors to your client's site, which is a solid strategy in building the site's author portfolio, absorbing followers/traffic and getting more natural links (the more authors who have strong AuthorRank contributing on the site, the more Google will see how credible it is).
Content Asset Development
Creating content assets is the life stream of our campaign, because useful (not just great) content can semi-automate the process of marketing a brand over the web. Content is a significant factor why people will link, share, follow and buy from a brand.
Our process for content development is consisted of 5 phases, and we keep on optimizing our methodologies to meet both speed and quality (though we don't focus on volume, since we create assets that aim to be relevant and be used for an entire year or more – evergreen).
Content Ideation
Start by listing possible topics that will be used for content distribution (for the site's blog or to be pitched/submitted to other authority publications). Normally, we do this task every start of the month to guide the content marketing campaign using a content calendar.
For instance, by the time the client's site is being audited/optimized by our consultants, the content team is simultaneously brainstorming at least 10 content ideas that will be used in the first month of the campaign (which is what we precisely do on a rate of $1,200/month).
The brainstorming meeting takes an hour or two, and mostly includes the following:
Coming up with working titles (based on campaign's theme, highly searched keywords/topics, and possible impact to the campaign's main goals).
Suggested content formats for promising ideas (infographic, interactive HTML5 landing page, kinetic typography, etc…).
Prospected publications where some of the content will be pitched to (so the outreach team can immediately create angles on how they can improve response/approval rate, which can be based if the content ideas appeal to their audience).
Delegation of tasks (research, outlining, creation and target deadlines).
There are 2 types of content that you can focus on:
Content for conversions – topics targeted to potential leads/customers, which usually provides in-depth information to influence buying decisions. These are mostly industry FAQs that are expounded when converted into a full content.
Content for awareness – where different content formats are used and tested to acquire natural links, social shares and to spread brand awareness. These may include curation (to engage other authors), rich-media content (infographic, video, HTML5 landing page, Ebook, etc…) and comprehensive guides/tutorials.
For content idea generation, here are a few tips:
Use Google Keyword Tool and look for the most searched topics in your client's industry, or keywords with high search volume and build interesting topics around them.
Gather all the frequently asked questions in your client's niche, and answer them in the most helpful and engaging way (could be visually or by just making the content extremely comprehensive).
Check your client site's already existing content pool, and see if you can repurpose them. Enhance them in all possible ways you can (make them more extensive, add visuals, improve user-experience, etc…).
Get content ideas from their top competitors, and see their top and most linked/shared content (you can use Opensiteexplorer.org on this task). Create something similar, but outdo them in terms of information, presentation and promotion. Basically, you'll have to beat their content on every aspect.
Here's a quick sample (I've actually used this on my presentation at MORCon last September). If I'll be targeting the keyword "how to get laid", I'd first want to see the other content that I'll be competing with.
Apparently, the competition for that topic/search term is pretty tight, though I believe I'll have better chances of ranking well for that term if I can create something really big and interesting, an asset, like "100 ways to get laid [free ebook]", right?
The key is to create the best content about your target query. Content that will really entice clicks from SERPs, be shared, linked to, and probably drive more leads/customers to the site.
Content assets have high chances of ranking well and in constantly getting referred traffic. And that's the point of the strategy.
Topic Research
Research is the core of our content strategy (aside from creativity). This is probably our team's best asset, as most of us have strong technical research skills and background.
This is a very important aspect for our content development process, as the quality of information of our content outputs heavily relies on this stage. The research phase usually starts once the content/editorial calendar for the campaign is set.
Some of the things that the research phase must implement:
To validate the creative ideas mentioned from the brainstorming meeting (see if feasible).
To gather necessary data and information for the topic and be included on the outline.
To find credible sources (which will also be cited on the content).
To check competitors' similar content and highlight the things they have missed and the aspects of their content is lacking (ex: design, images, coherence, extensiveness, etc…). Use those weaknesses to your advantage.
Content Outline
Outlines serve as guides for content developers (copywriters and/or graphic artists). This is where all the outcomes of the research stage go, and basically the framework of how the content marketers visualize the end product.
Content outlines are usually consisted of the following:
The title of the content.
Brief description of the content.
The logical sequence of the content's body.
The resources that the content developers can use to study and understand the topic.
Key phrases and/or elements that the content should contain or reference to (stats, graphs, images, videos, quotations, etc…).
Other requirements (which is optional), such as number of words, writing style, where the content will be published (so the writers/designers can have assess the type of audience they'll be addressing to).
Deadline or level of priority.
Content Creation
Once the outlines are finished, the marketing team will then pass it over to the content development team (though we usually send these in batches).
Quality Assurance
We have 2 separate QA processes, in which the finished content will go through, where one is for editorial and the second is for SEO (just to assess if the content will be link/share-worthy and to also include the links for the sources within the content).
When the content has passed these QAs, it will be submitted back to the content marketers/outreach team for publishing/distribution.
Content Distribution and Promotion
The main objective of having content assets is to make them rank. Why? Assets are evergreen, so they'll practically send ton of traffic to the site overtime, and they have the immense potentials of ranking highly and staying in there for a long time (which means more and constant visibility for the site).
Making these assets strong through promotion will help grow the site's overall domain authority, which means better chances for the site to rank for the other competitive terms it is targeting (as the authority is passed around to its other landing pages).
When it comes to distribution of content assets, we normally decide on which ones to use for the site and the ones to be submitted to other authoritative domains. It usually comes down to the level of the importance of the keyword(s) that the content assets are targeting.
Choose the assets that you believe will have more impact when placed on the client's site:
If it'll attract direct leads/customers to the site
If it has high possibilities of attracting natural links/social mentions
If it can obviously compete for the keyword(s) which your client is primarily targeting
Why give the other assets to other websites, when we can use them all for ourselves? Because placing content assets on sites that already have strong search share can easily rank for competitive search phrases.
This means you get to indirectly attract traffic, links and build brand mind share at the same time, by continuously being exposed to the people who are finding and landing on that content.
Distributing the content really depends on the needs of the site. For instance we can choose to publish 5 of the content assets on the client's site, and the other 5 on external authoritative sites (to establish the site's content portfolio and to have most of the keywords targeted within the site).
Below are some of the content promotion methods that you can do to constantly generate traffic to your content assets as well as to get them on the top.
Social and Link Outreach
Find people and sites who'll be really interested in sharing or linking to your content. There are so many ways and variations in doing this such as:
Linker outreach
Social outreach (for viral marketing)
Broken link building
Resource link building
The crucial part in this type of content promotion is making sure that the content you'll be sharing to your prospects offers real value (not just to them, but should also be relevant to their audience) – value proposition is key to a successful outreach campaign.
Content Seeding
Use other channels to promote your content, particularly by building links/visibility for the content where people who're seeking for the information it contains can actually find them.
Methods and places where you can seed your content assets:
Blog comments, especially on blog posts related to your content asset's subject and on posts that are continuously getting traffic (have good search visibility). Always remember that you need to add value, for your comments to be really useful and be more receptive to their readers.
Related forum threads or creating a new forum thread to share the content. The key is not to just drop the link to the content, but to give solution to the stated problem (and use the content asset as the comprehensive resource that other forum members can reference to).
Contributing on Q&A sites (like Quora). Find posted questions that your content can provide answers. Participate and try to answer their questions, and then link to your content asset to redirect them for further reading.
Linking back to your content assets through your content distribution campaigns (guest blogging, press releases, etc…). It's best to make the link very visible to readers (preferably placing the link on the top part of the content, and use longer strings of anchor texts). I'll be discussing this more on the next part.
Sharing the content on different social platforms, where the brand has substantial amount of active followers. Given that most of your assets will be evergreen, sharing them once in a while will be very efficient, so that the brand's new followers can still get to see the content and make the sharing cycle almost never ending.
Content Stemming
Create more content that will support the idea of the main content asset (or the content that's capable of attracting more links and/or generating conversions). This will pass more link value to the content assets, which can also affect how they are ranking on search results.
You can utilize user-generated sites – like Slideshare, Scribd, Youtube, Pinterest and many more – when creating support content, since pages on these sites have high potentials of getting searched by users. It'll be easier to draw more traffic back to your main content asset, when these support pages are already ranking well for high search volume keywords.
Tracking, Analysis and Funnel Optimization
Lastly, we try to enhance the approach of the campaign by monitoring its progress and optimizing every aspect of it, which also implies that we all need to take advantage of every opportunity and important detail we come across.
Tracking progress and reporting
Track all the campaign's progress, as the more every aspect is being measured, the more enhancements can be made for the campaign's succeeding months.
This is where all the deliverables will be sent to the client, which usually includes:
Full SEO audit report and recommendations.
Branding report (link and social tracking).
Qualitative report and analysis (summary of the results driven by the content marketing campaign, as well as the opportunities found through these initiatives).
Goal report (measuring the campaign's impact on traffic, rankings and conversions – via Google Analytics).
These documents are used by SEO Consultants to review and visualize the best possible steps to ensure that the actions being taken are aligned with the campaign's goals, and also to optimize the team's internal processes (to ensure that we'll be reaching and eventually expand the campaign's goals).
Funnel optimization
Another vital part of our inbound campaign is analyzing and understanding more of the site's funnels (from discovery, purchasing and to getting brand loyalists).
This analysis usually delves in the following areas:
Identifying keywords that are really driving conversions to the site, and thinking of ways of how the campaign can get more traffic from it (improving their rankings or the visibility of their respective landing pages).
Continuously improving the site's important landing pages for conversions and visibility (how we can get more traffic to it and on how we can improve the page so visitors will take action). This may be comprised of split testing (MVT or A/B using Content Experiments on Google Analytics) as well as testing CTAs and other page elements.
Conversion link building will also be a big fraction of this campaign, where we'll evaluate the best kinds of links/domains sending traffic with conversions to the site (so we can easily replicate these high-powered links).
The content assets that will be built will also be a part of this optimization process, since the content assets will also be tested on which suitable landing pages they should serve as a support (through internal linking or CTA offers).
The findings from these tests will also be included on our analysis and recommendations report, along with the other areas of the campaign that can still be improved.
Marketing and optimization is an on-going process. There's always something new, and it's part of our job to make sure that the campaign and the business will be on the right path.
If you liked this post, you can subscribe to my feed and follow me on Twitter @jasonacidre.